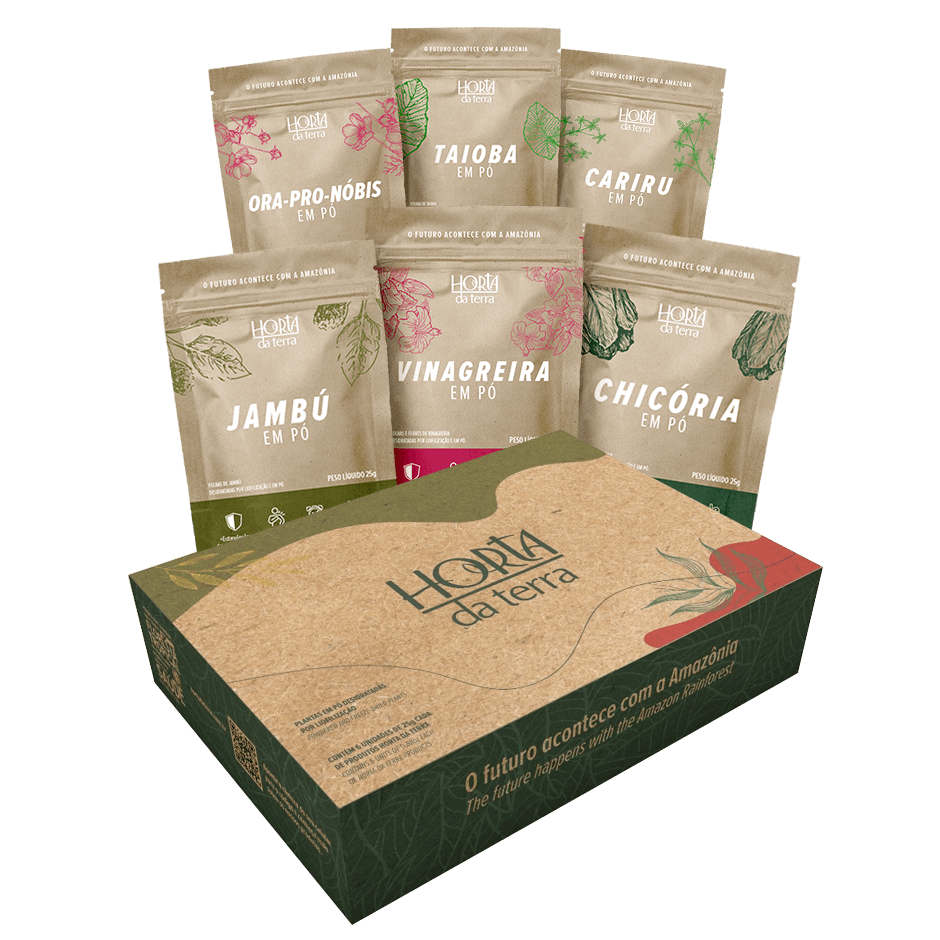 In stock
Box Panc's 6 pancs de – 25g
Experience the nutritional, functional, and medicinal benefits of Amazon Rainforest plants with Horta da Terra's six-plant combo box. Our freeze-dried plants, including Jambú, Taioba, Chicória Amazônica, Ora-pro-nobis, Vinagreira, and Cariru, can be used in food and drink recipes for added creativity, nutrition, and health. Our mission is to promote Amazon biodiversity and make these powerful plants accessible to everyone, sustainably. Perfect for various industry segments.
Our box has multiple benefits for your well-being!
This combo contains six freeze-dried plants from the Amazon Rainforest:
Jambú – Paracress
Taioba – Arrowleaf Elephant Ear
Chicória Amazônica – Culantro
Ora-pro-nobis – Lemon Vine
Vinagreira – False Roselle
Cariru – Waterleaf
Horta da Terra's purpose is to promote Amazon's biodiversity by enabling access to the nutritional, functional and medicinal powers of the plants to anyone on the planet, through innovation and sustainability! These plants listed above can be used in many food and drink recipes, making everything more creative, nutritious and healthy! Our plants can also be used as ingredients for various industry segments.