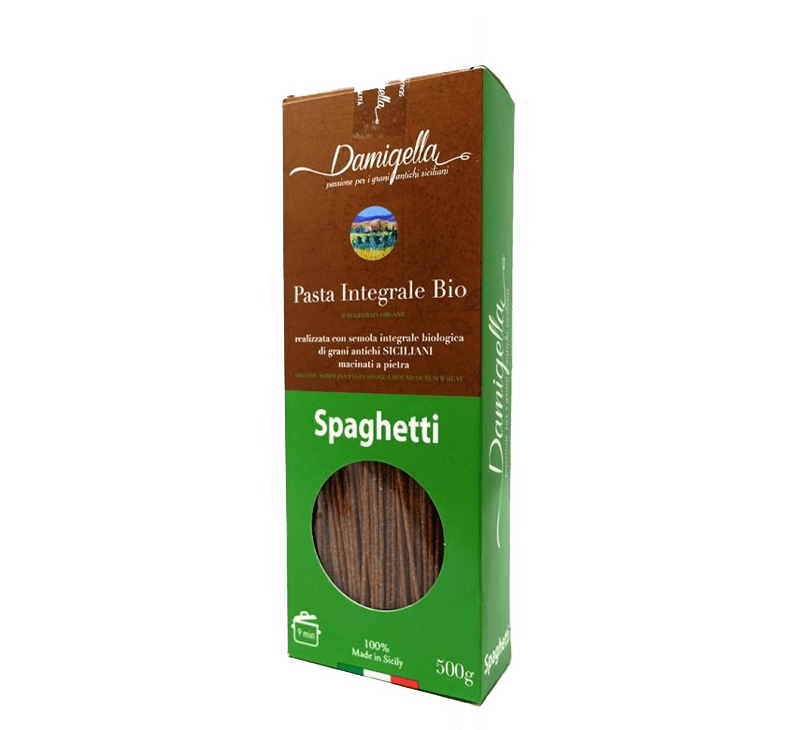 In stock
Spaghetti di semola integrale
Organic wholemeal spaghetti semolina made with 100% durum wheat semolina and water, grown and milled in Sicily, Italy. Contains gluten and wheat germ for added fiber, contributing to intestinal transit. Dried at low temperatures for 24-36 hours and manually packaged. Perfect for those looking to increase their daily fiber intake. 10g of fiber per day is recommended for an average adult.
Spaghetti wholemeal semolina
Ingredients: durum wheat semolina, water. Without added bran. Semolina containing wheat germ. Contains gluten. Organic semolina ground with a stone mill and bronze drawn. Drying at low temperatures for 24-36 hours. Manual packaging.
Country of cultivation: Sicily (Italy), Country of milling: Sicily (Italy)
The grains used are originally from Sicily, grown in the lands of Sicily, grown with the sun and the air of Sicily.
Wholemeal semolina spaghetti with a high fiber content that contributes to the acceleration of intestinal transit. It is recommended to consume 10 g of fiber per day.
% A.R. – Reference intakes of an average adult (8400 kJ – 2000 kcal)