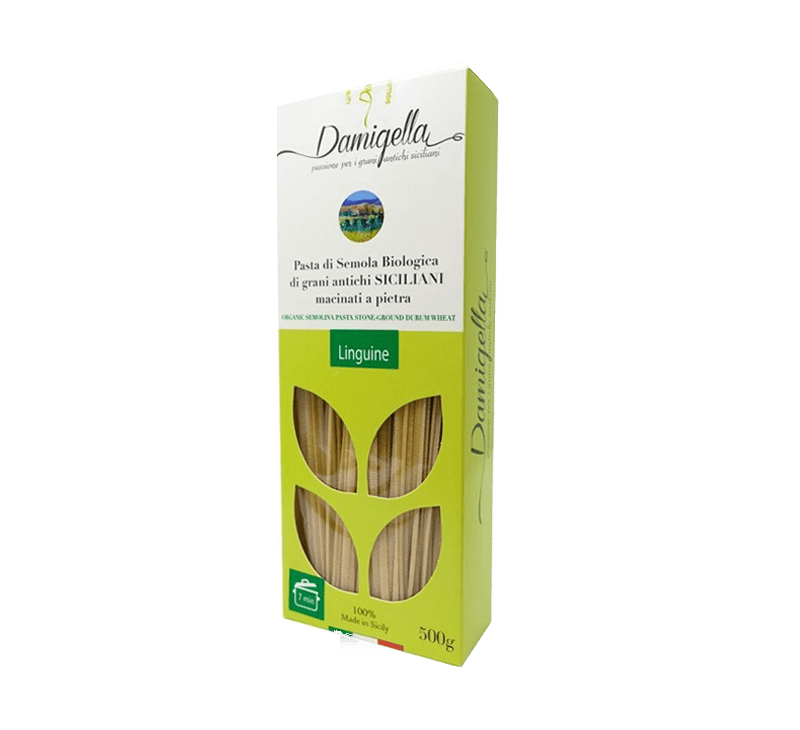 In stock
Linguine Di Semola
Our Semolina Linguine is made with only the finest durum wheat semolina and water, sourced from Sicily, Italy. It is free of added bran and contains wheat germ for added fiber and health benefits. Made with organic semolina and ground with a stone mill, our linguine is dried at low temperatures for 24-36 hours for optimal texture. Packaged by hand for quality assurance. With a high fiber content, it is recommended to consume 10g per day for optimal intestinal health.
Semolina Linguine
Ingredients: durum wheat semolina, water. Without added bran. Semolina containing wheat germ. Contains gluten. Organic semolina ground with a stone mill and bronze drawn. Drying at low temperatures for 24-36 hours. Manual packaging.
Country of cultivation: Sicily (Italy), Country of milling: Sicily (Italy)
The grains used are originally from Sicily, grown in the lands of Sicily, grown with the sun and the air of Sicily.
Semolina linguine with a high fiber content that contributes to the acceleration of intestinal transit. It is recommended to consume 10 g of fiber per day.
% A.R. – Reference intakes of an average adult (8400 kJ – 2000 kcal)